MAGIC GUARDIAN IS A PARTY ANIMAL'S DREAM!
Magic Guardian is a 100% natural dietary supplement. It contains biologically unlocked brown algae, Milkthistle extract and acerola berries. Our product supports the detoxification capabilities of your liver and helps to reduce fatigue.


Magic Guardian Duopack
Regular price
Sale price
€16,95 EUR
Unit price
per
Share
View full details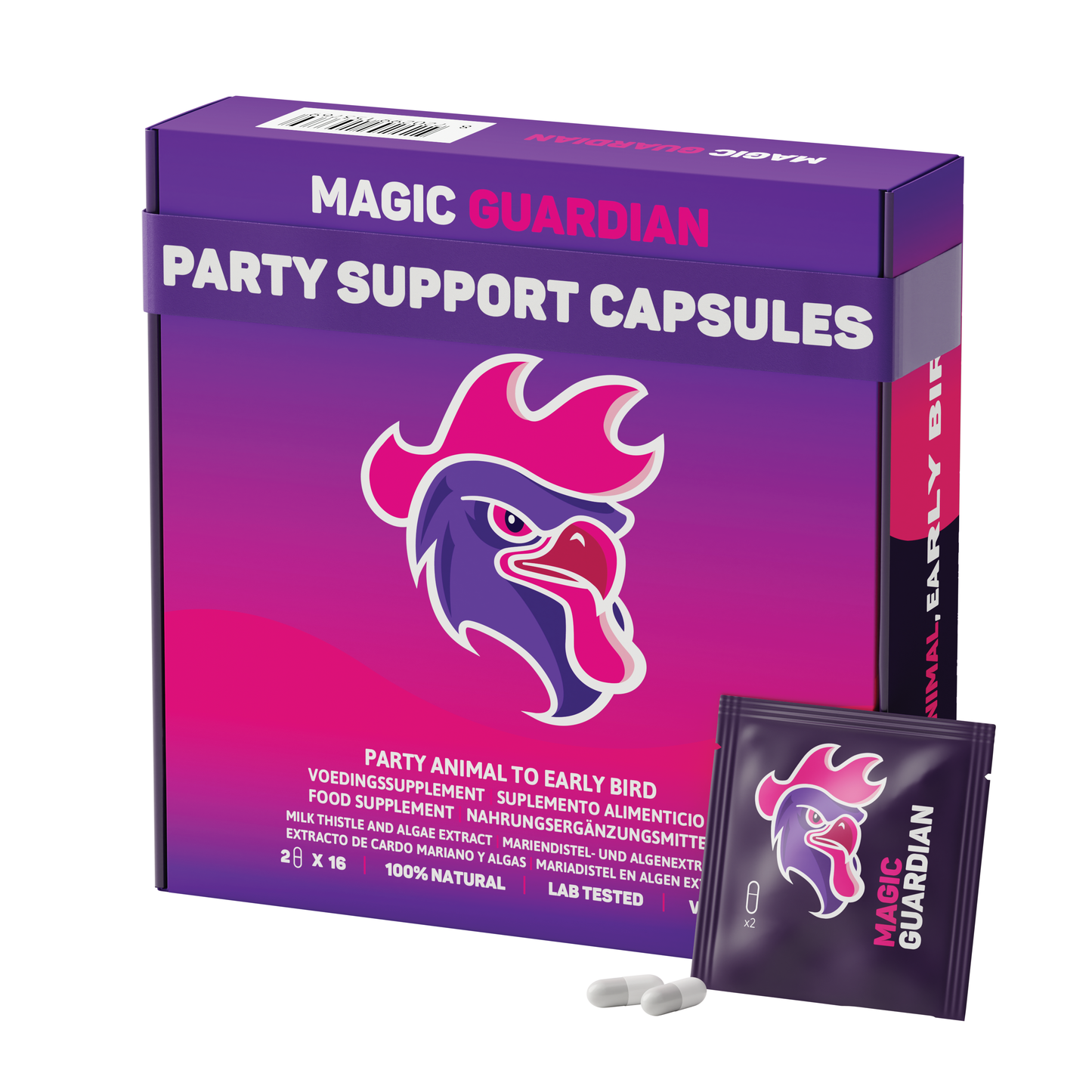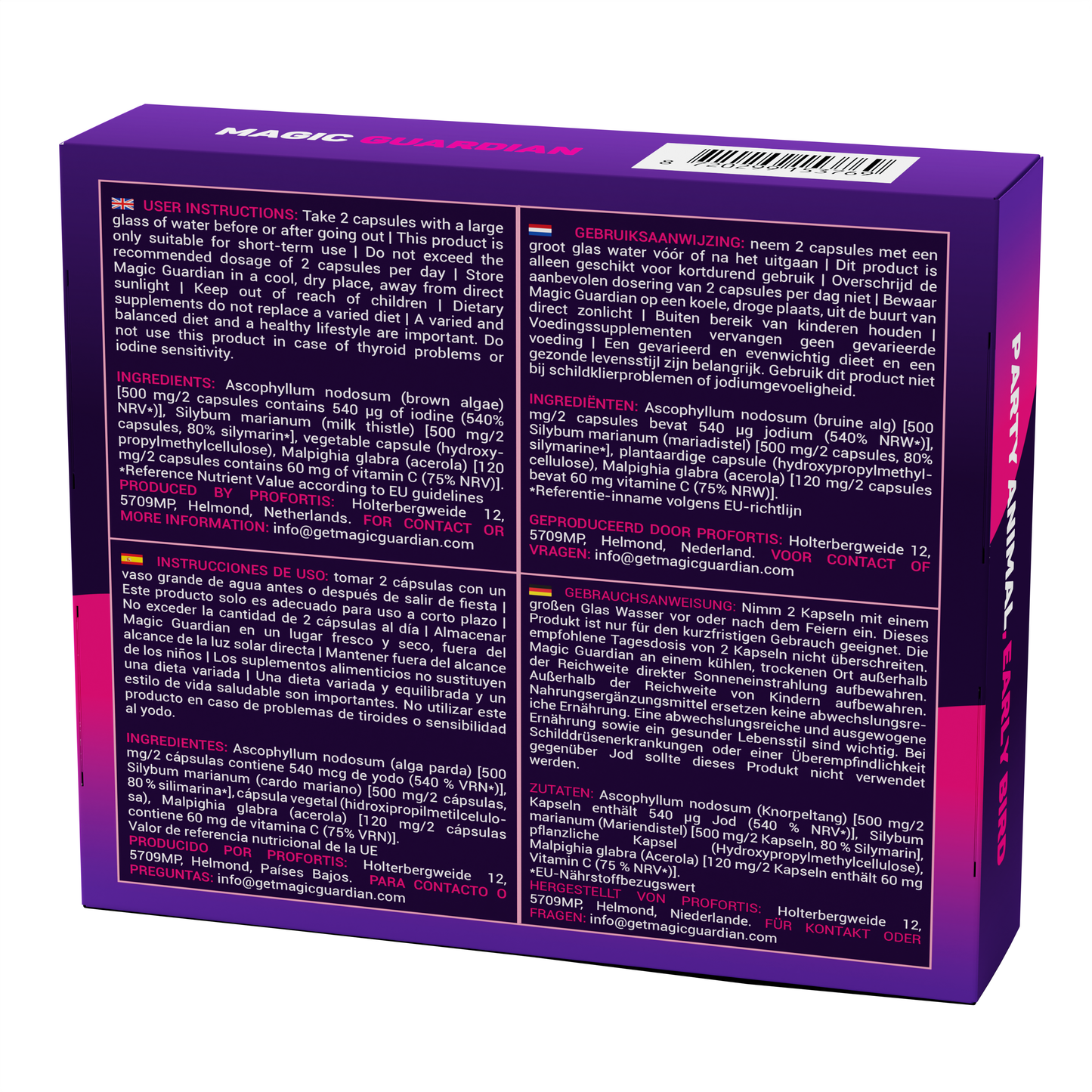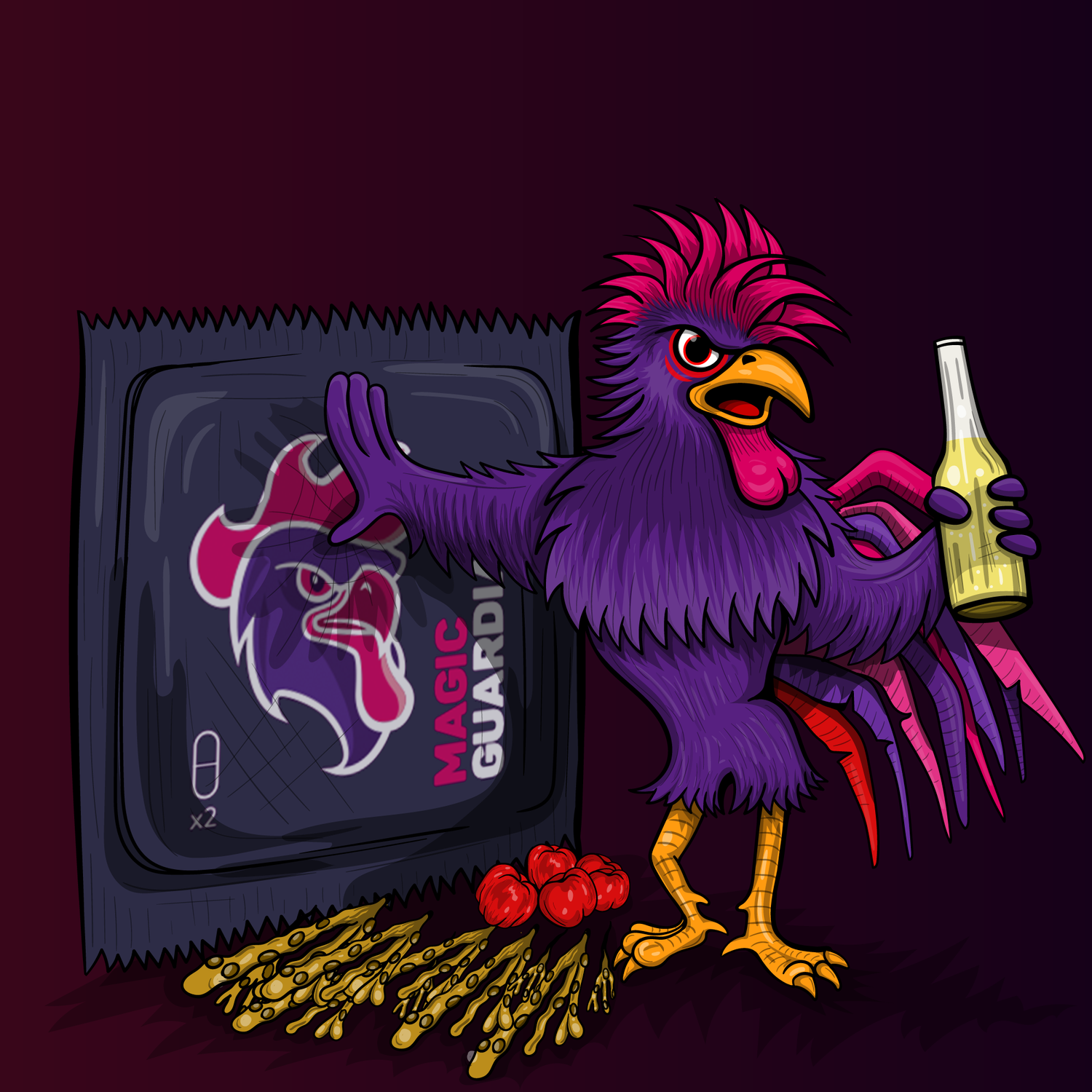 From Party Animal to Early Bird
The Guardian makes sure your body gets everything it needs to be both a party animal and an early bird. Just like him.
Using the right amount of our unique brown algae and ascerola berries. Lab tested every batch. 100% natural.
I want to be an Early Bird.
Some early birds
Ruben

Great product! My girlfriend has been using it for a while and that was actually the reason I bought it too. I use it to be more energetic in the morning after a long night. Since I am a student I have to work in weekends. But that doesn't stop me from partying any longer.



Chris

As a fresh dad, I still need to have some nights with the boys. But my daughter will always be my number one, which is why I do want to feel like I am the best I can be. So once a month, Magic Guardian is my best friend. Could recommend it to anyone that needs a bit of help.



Eline

As a student and a hockey player, I do have to balance my "social life" and sports. Which is quite hard because my social life gets me hangovers on Sundays. I use Magic Guardian before I go out and I feel a lot less headaches after. I also feel like I can play hockey on 90% capacity, instead of 30%, so it does wonders for me.



Minerva

I love to travel. I went to the Jameson Distillery when i was in Ireland. I took 2 capsules of Magic Guardian before i went there. I have had a decent amount of whiskey but the next day i was fresh enough to go into the city center to enjoy the rest of my trip.



Kain

I was never able to handle more than 2 drinks. Magic Guardian is a lifesaver for me. I can actually play drinking games with my friends now.